ABS Jets supporting the first Czech solo around the world flight on the single-engine aircraft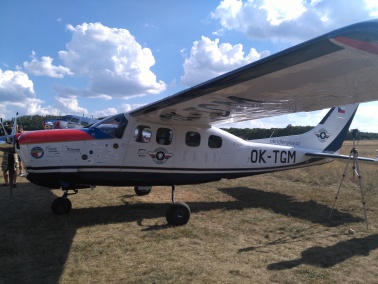 Resource: JŠK, advokátní kancelář, s.r.o.

Several months of preparation have come to an end. An attempt at the first-ever flight around the world by a Czech-Slovak pilot started from Točná Airport on 25 July 2018. There are three oceans and regions with monsoon rains, as well as the cold of Alaska and the warmth of the Far East waiting for the pilot, Roman Kramařík, a partner of JŠK Law Firm. The route has a total of some 22 thousand nautical miles.
The route is planned to go to the east since primarily western winds prevail and the aircraft registered as "OK-TGM" does not have any sufficiently strong engine to overcome them. Therefore, there is the necessity to use the characteristics of the air flow. All of the journeys undertaken as part of this mission are to lead to the east. There is also one purely practical reason behind it. Throughout the flight, there will be an international referee to oversee who will formally confirm the validity of the journey after it is completed.
Professionals at ABS Jets decided to support this unique mission and became an official provider of flight support. They are planning each of the landings, refuelling and seeking all of the necessary permits. "Planning the route presented a great deal of work that was initiated a couple of weeks before the departure. All started with discussions and analysing different options of how the flight should be executed with regard to weather and prevailing winds, as well as legislative requirements. This was followed by intense communication with the airports and double-checking the availability of services and fuel," says Michal Pazourek, Director of Ground Operations at ABS Jets.
The stage of preparation involved a team counting around ten people; in doing so, it was exploiting its lessons learned in similar expeditions and delivery flights. "Any of such missions is different and has different limitations, but yet everything has been going as planned. It is possible that the schedule will need to be adjusted as necessary. This entails the need of updating services in the destinations and amending the permits or requesting new ones," details Pazourek, adding that his colleagues will monitor the Mission Winged Lion on the 24/7 basis and - where necessary - will be ready to respond to these changes.
More at https://www.okridlenylev.cz 
https://www.facebook.com/okridlenylev