ABS Jets is an official partner of Honeywell HAPP system of guaranteed protection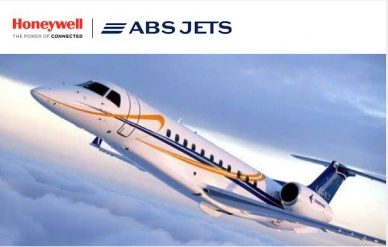 Protection against the burden of unexpected maintenance costs and the certainty of a fixed annual budget that is under control – these are the main benefits of the Honeywell Avionics Protection Plan (HAPP) that ABS Jets is positioned to offer customers as the Honeywell authorized avionics dealer. Cooperation between these two companies is based on a successful long-term partnership in the maintenance of the Business Jets aircraft.
The HAPP is Honeywell's maintenance service programme, covering over 50 fixed wing and rotary platforms. It serves in 24/7 ground support mode. Should the unexpected happen, the operator can count on quick service and excellent support from Honeywell's technical experts and from authorized service centres worldwide including the ABS Jets this service includes free exchanges, rentals or repairs units.
Watch the following video animation prepared by Honeywell for the customers to better understand the features and benefits of the HAPP programme.
ABS Jets is also delighted to be able to offer customers the DU-870 Extended Coverage. By enrolling in HAPP with DU-870. Extended Coverage through ABS Jets, should any of your old DU-870 display units fail, ABS Jets will help you to replace it on a one-by-one basis. No need for a total cockpit solution thanks to the latest EASA STC on the market - and HAPP covers the DU-875 LCD Display for exchange!
Thierry Barré, Technical Director of ABS Jets: "We have been working with Honeywell Aerospace since 2014, when our company became an authorized service centre Level 1 and avionics dealership. I am very happy that we continue to enhance the cooperation by supporting the HAPP programme awareness. Clients are constantly balancing operational requirements while also taking annual maintenance cost under control. I am sure the HAPP programme is a good way to achieve this."